Design:
I'm using the DG0VE ATV converter for the 13cm band for over 5 years now and these converters work great. unfortunately Roberto DG0VE died suddenly in 2018.
I copied his converter design and added my own PLL to the project to make the converter public and reproducible again. The end result is this design with 2 separate PCB's to split the HF and digital sections.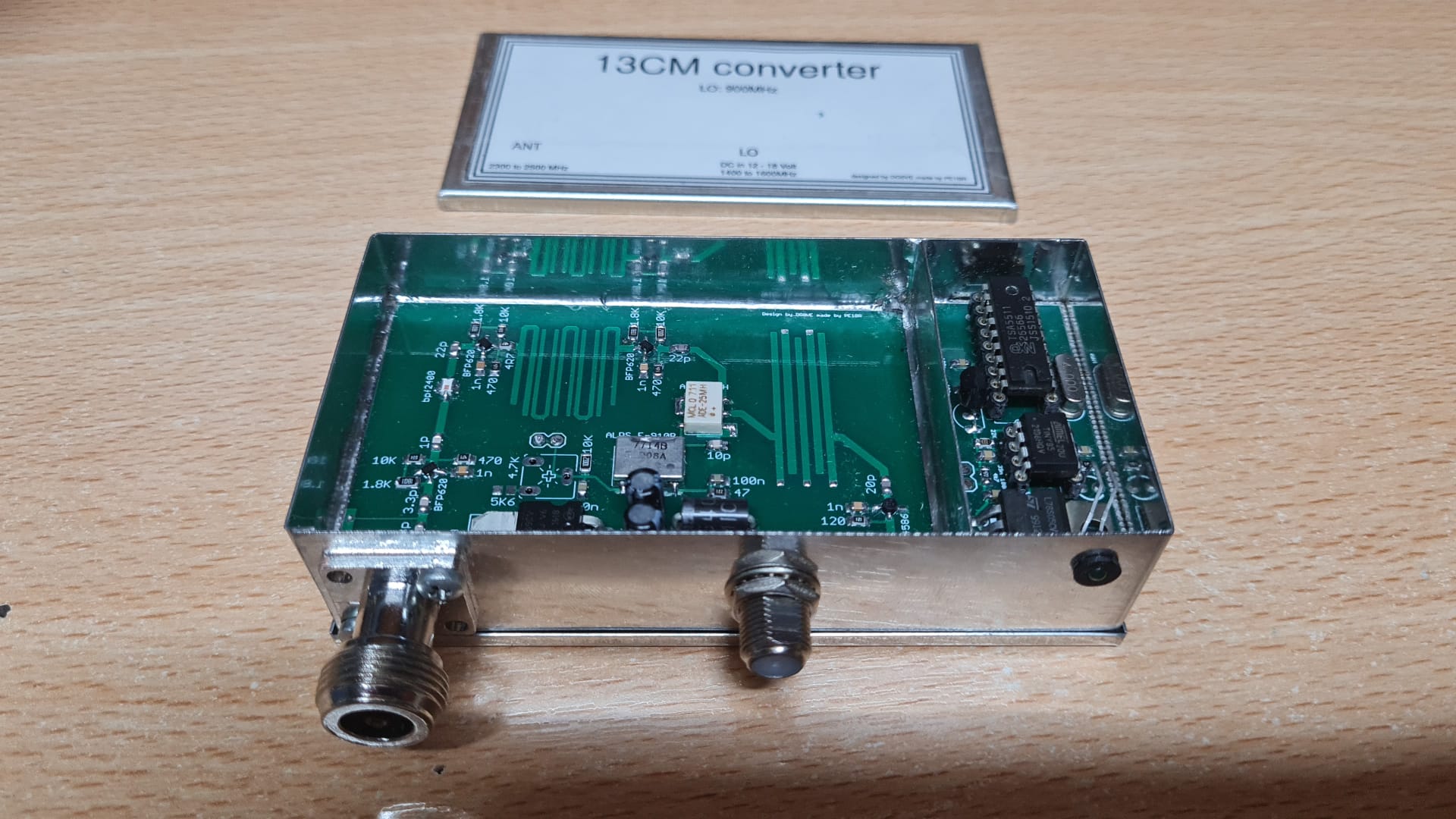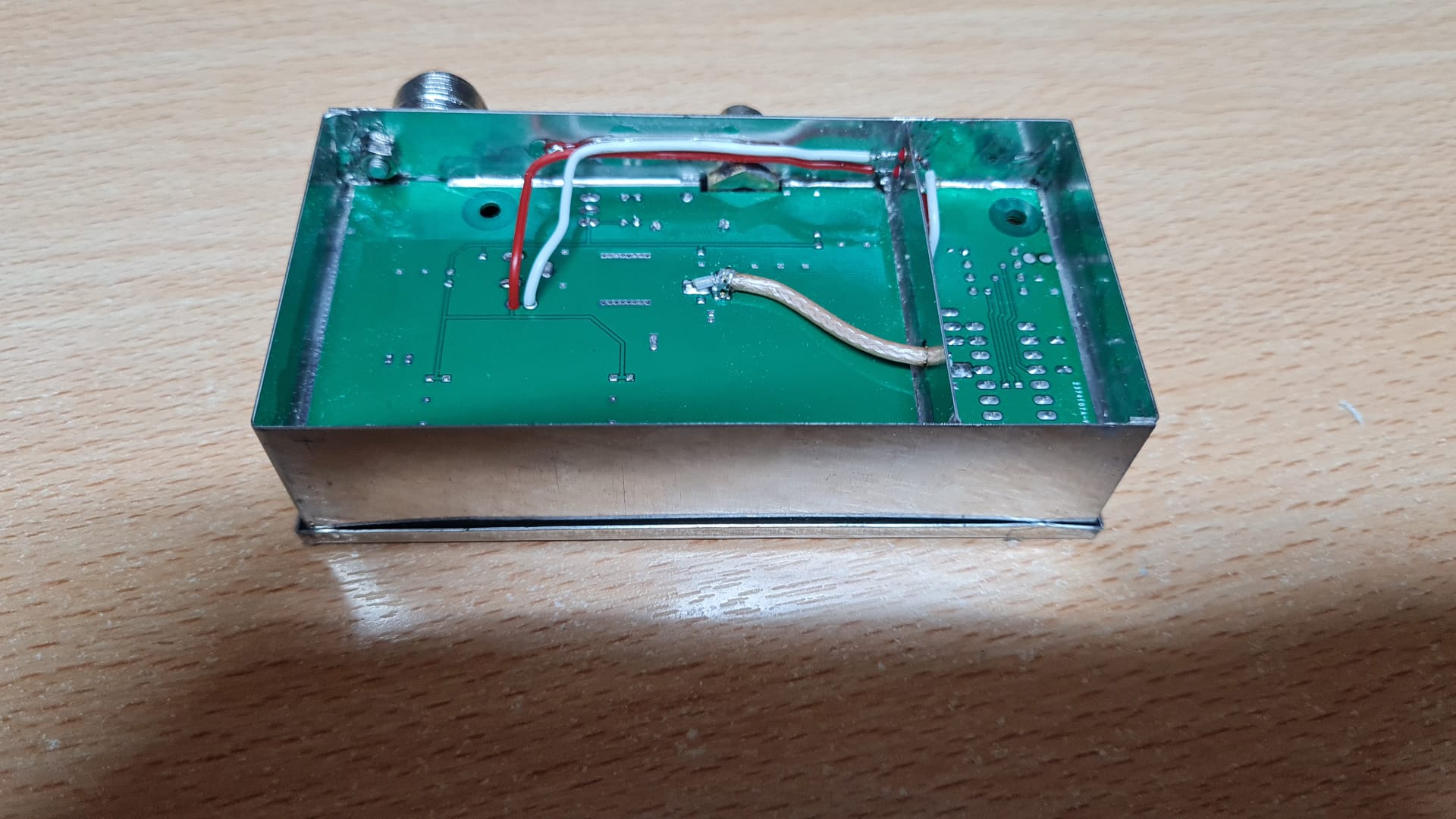 On the left the 2300MHz – 2500MHz input. In the middle the 1400MHz – 1600MHz LO output (and optional 14V – 18V) DC input. On the right the PLL lock led.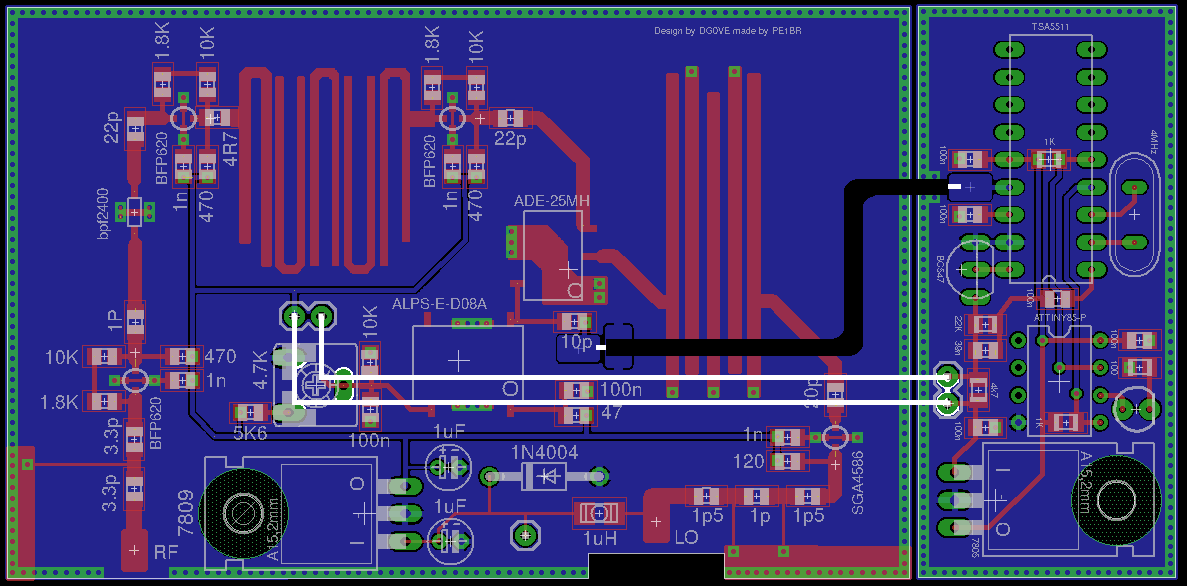 The RF board can be used without the PLL board by adding the trim potmeter to tune to the frequency, if you want to use the PLL board just leave the potmeter out.
files:
Hard to find parts:
Copyrights:
All software is distributed under the GNU/GPL licence.
All hardware and designs are distributed under a Creative Commons license Attribution-ShareAlike 2.5.